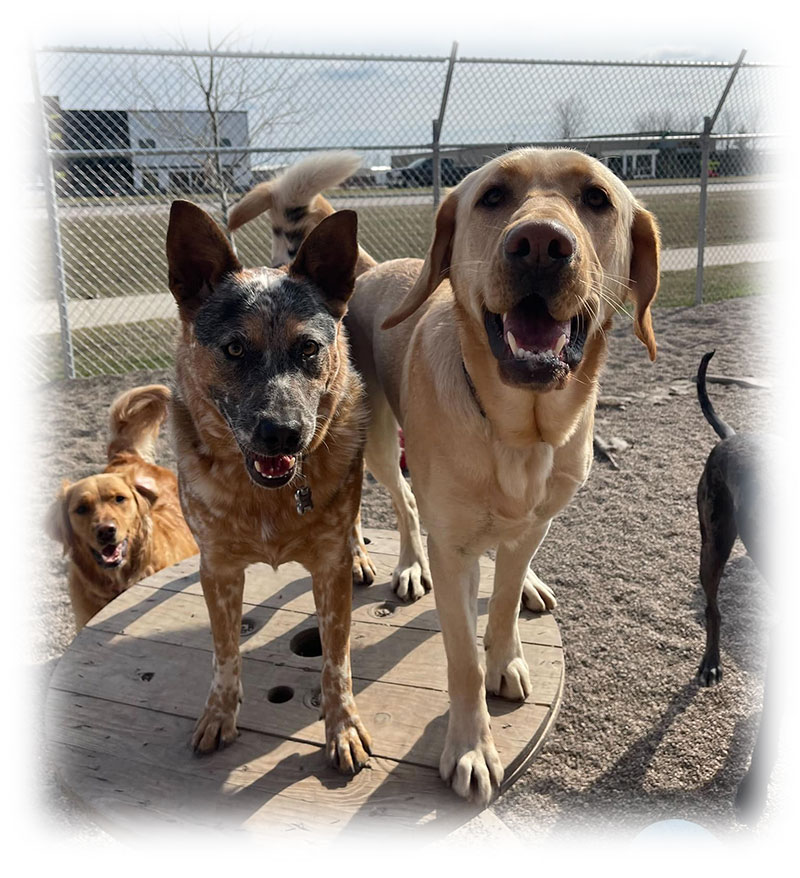 Doggy Daycare
Home Away From Home provides an engaging, fun, and safe experience for your dog. Our daycare staff is committed to providing a fun and healthy atmosphere for your pup to enjoy structured play and exercise with plenty of time for cooldowns and rest! Our playrooms are equipped with play structures to keep your pup entertained for hours. We have four indoor play areas and 3 large outdoor play areas.
Safety first
Our daycare spaces are designed with your dog's safety in mind. From the moment your dog enters one of our facilities, they are in a fully supervised environment. Staff members facilitate socialization and playtime, while enforcing basic training and good manners.
Hours:
Drop off:
Monday thru Friday: 7am to 7pm
Saturday, Sunday and Holidays: 7:30am to 9am, 12pm to 1pm, 5pm to 6pm
Pick up:
Same as drop off times, however, on the last boarding stay, you must pick up before 1pm (similar to a hotel checkout). Any pickup time after 1pm, will have an additional charge of $18 per dog (half day daycare charge). Pick up times must be scheduled, especially if an exit service is requested.